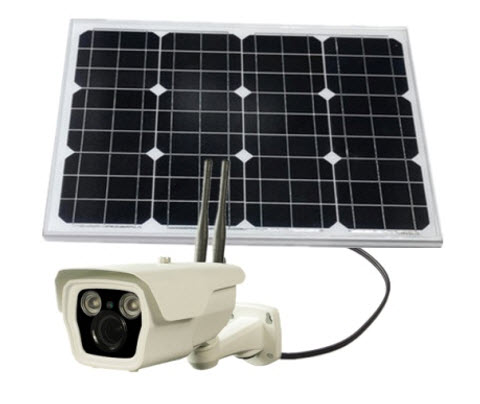 Concerned about Power Supply for Video Surveillance??? We have the best solution for you!!!
We are pleased to present an effective solution to video surveillance system power challenges in remote areas with unreliable public power and urban areas with no access to 24hrs power supply, by introducing the ALARMCONNECT 4G SOLARCAM
The ALARMCONNECT 4G SOLARCAM is designed to offer an effective, affordable and reliable video surveillance operation that defeats the problem of unreliable power supply system in Nigeria, as well as allow remote monitoring without stress using mobile devices, in order to provide safety, security and improve productivity. It is suitable for a wide range of remote video surveillance applications in homes, offices, street monitoring in cities, farms, construction sites, oil installations, factories, military, etc.
EQUIPMENT SPECIFICATIONS
The Alarm connect 4G Solar cam surveillance Fixed Series is a solar powered 4G and Wi-Fi wireless camera system that offers seamless direct remote monitoring without the need for a dedicated IP address. It can be installed virtually anywhere there is GSM data service. The Alarm connect 4G Solar cam is equipped with on-board SD recorder, microphone and speaker output jacks. It works 24/7 without depending on public power or generators, it can provide 4 days of operation in the absence of sunlight (continuous rainy days). It can be directly accessed remotely using smart phones, tablets and PC from any part of the world.
WHAT MAKES ALARMCONNECT 4G SOLARCAM A BETTER SURVELLANCE SYSTEM
More Reliable than Grid Power: The Alarm connect 4G Solar cam is guaranteed to operate 24/7, 365 days a year. It can be trusted for critical applications. Produces high resolution full HD pictures Day and Night!
Intelligent: It detects intrusion and automatically records on the inbuilt SD card and also alerts the user by text message.
Versatile: Multi-terminal control and access, supports wireless, Wi-Fi and Wired Ethernet to connect to LANs.
APPLICATIONS.
The solarcam is applicable for use in continuous event recording and seamless remote access directly to the cameras 24/7 (unlike other types of systems), in residential and office compounds, housing estate perimeter walls and entrance gates, car parks, street monitoring, traffic light/junction recording and monitoring, government security agencies offices and barracks etc.